IGA retailers have prioritized locally grown, fresh produce since we were founded in 1926 as an alliance for local, independent grocers. We rely on and are grateful for the relationships we've built with local farmers, growers, and artisans. And we've heard from so many of you just how important transparency and sustainability is in your food and packaging, so what better way to know where your food comes from (and need little to no packaging) when it's sourced directly from a farmer in your community?

As fall weather settles in across the country, your local IGA grocer has an abundance of comforting vegetables, crisp apples, and more fall produce (seasonal flowers!) for you to enjoy with your family and friends while supporting your local community. So we thought we'd introduce you to some of the amazing growers and producers that help us feed our IGA communities.
From Farm to Store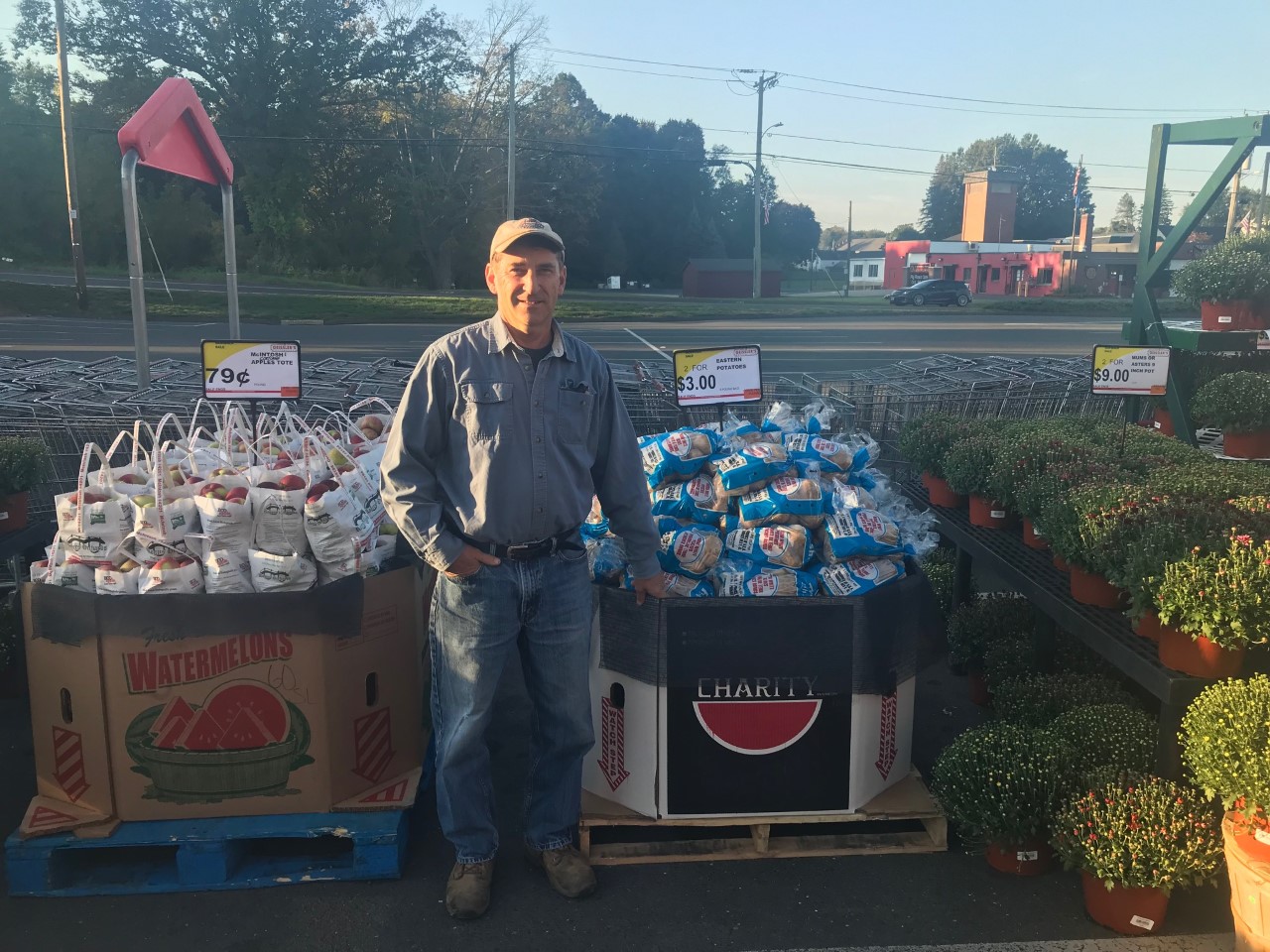 Local farmer Jack from Doubl J Farm drops off his freshly-dug potatoes, which were harvested and then delivered to Geissler's the next day.

What if I told you the produce at Geissler's IGA was so fresh, you could have found it still growing in the ground just five hours prior? It's true! At Geissler's IGA, who has six locations in Connecticut and one in Massachusetts, they partner with community farmers for a truly local harvest. Kevin Brouillard, a member of the Geissler's team, says, "In most cases, the item is picked and delivered to us the same day."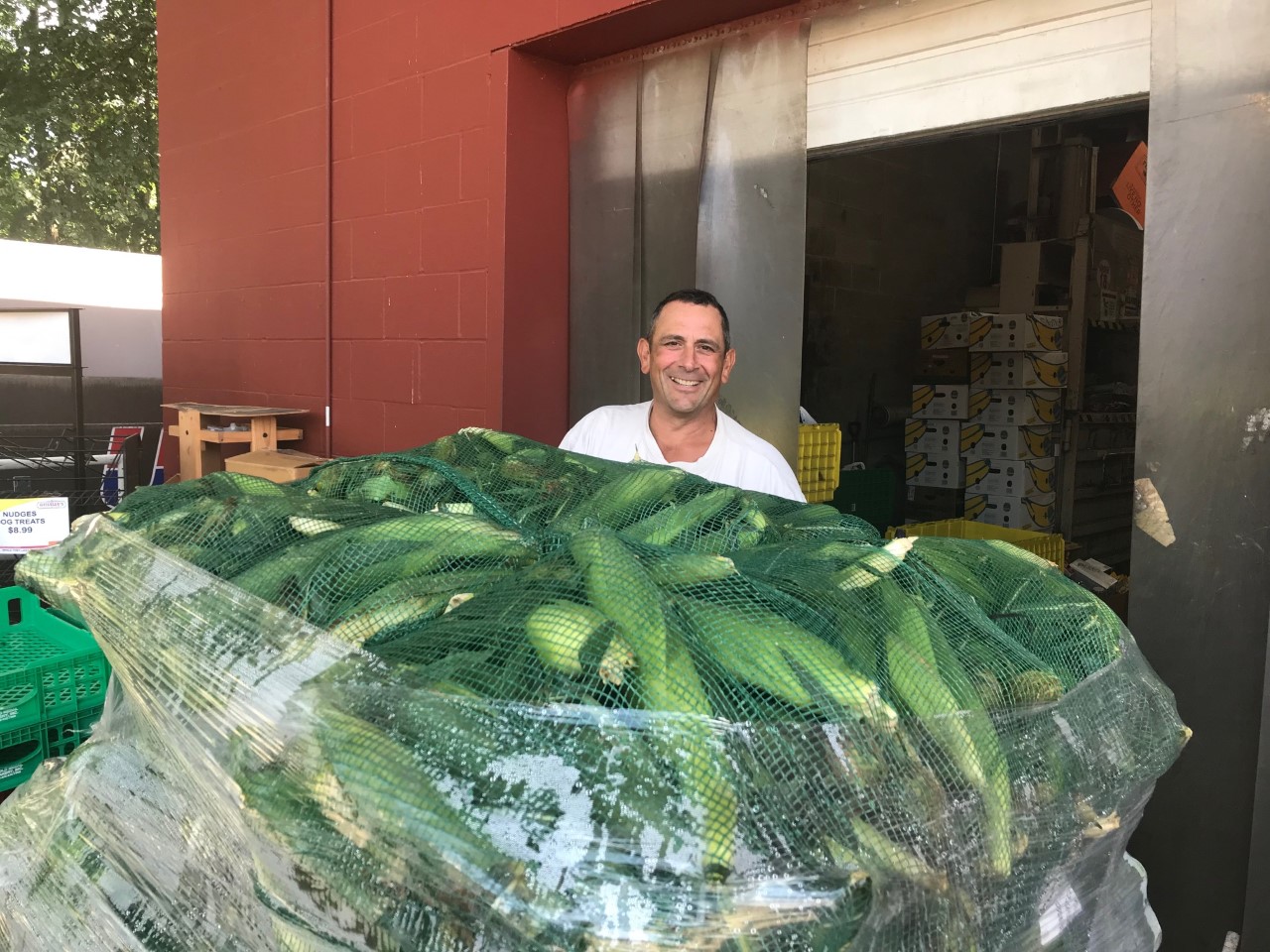 Andy Reale of Ferrari Farms delivers fresh-picked corn to Geisslers.
For example, Brouillard says that his corn suppliers pick the corn around 5:30 or 6:00 a.m. and it's in the stores by 10:00 or 10:30 a.m. "The stuff is literally about three hours out of the field," he says. "It keeps it very local, very fresh."

The moral of this story? There's no need to wait for a farmers market to roll around on the weekend—many IGA stores are receiving the freshest produce like apples, pumpkins, squashes, and even seasonal flowers directly from farmers throughout the week. Pay attention to your local store's social media pages—Brouillard says Geissler's tries to snap photos of the drivers dropping off the local produce and share it on their Facebook page so shoppers know when the freshest harvest arrives.


Fall Harvest Brings Local Produce and Treats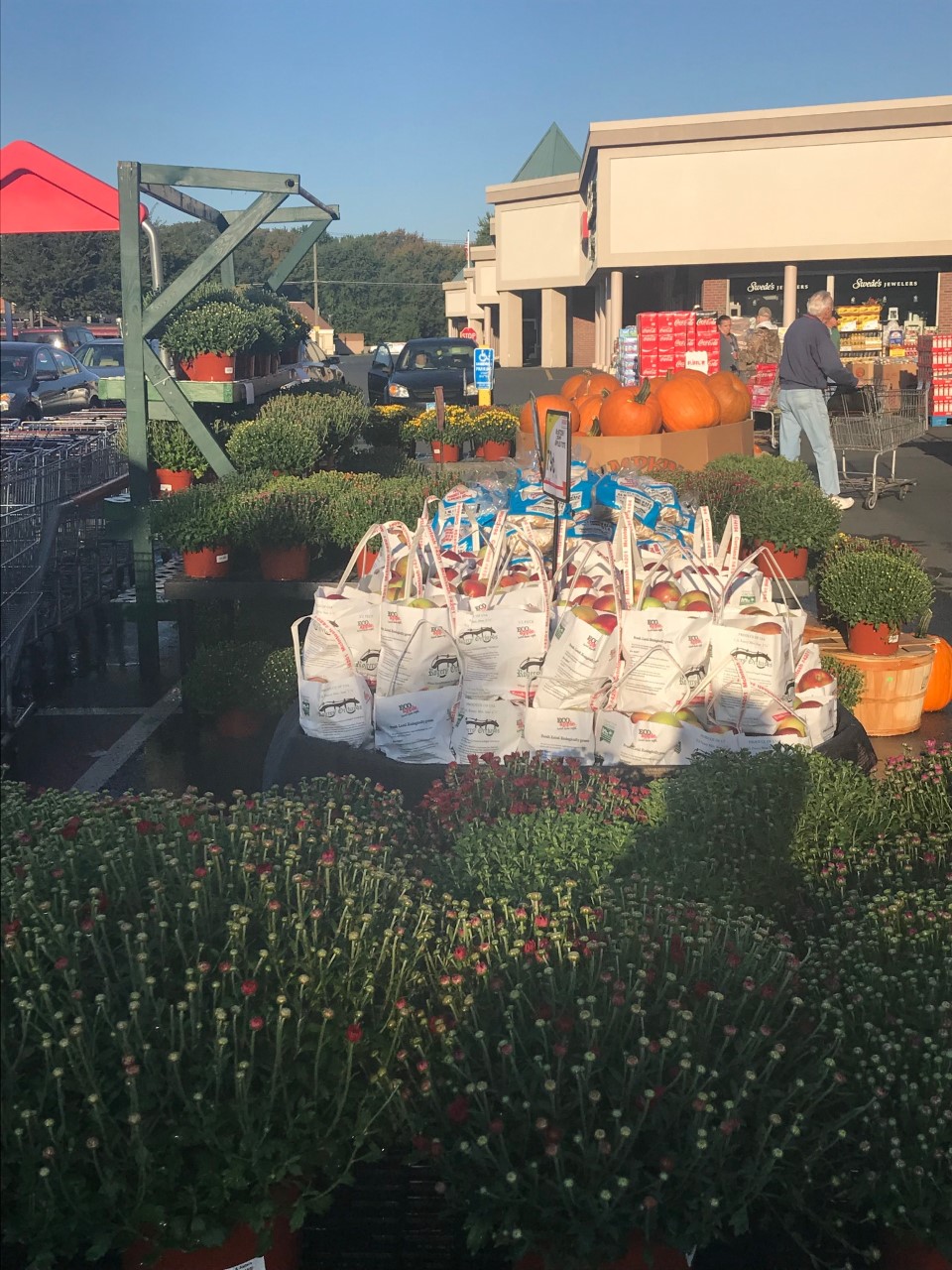 Locally grown potatoes, apples, and even mums and aster flowers are available during the sidewalk sale at the East Windsor location of Geissler's IGA.

Many IGA stores will host a sidewalk sale or an outdoor produce tent in the fall. Geissler's recently hosted a sidewalk sale featuring fresh apple cider, cider doughnuts, prosciutto and local Italian meats, and more. McKim's IGA in Mount Vernon, Indiana hosts a fall harvest sale where you can stock up on fall produce and even get your fall decor. They sell hay bales, pumpkins, harvest baskets, and more. You can support more local businesses than just the farmers at your IGA—they often partner with local artisans like honey producers, salsa makers, pierogi producers, and cheese makers to bring the best of the surrounding communities to your local store.

With all the local bounty available at your IGA store, it's easy to be inspired to incorporate fall flavors. Don't know where to start? Think about what's in season. According to Brouillard, we're coming off the traditional end-of-summer vegetables, like corn, tomatoes, and summer squashes. "Now we're rolling into the whole orchard," he says, "the different types of apples are big." Beyond apples, there are many fruits and vegetables to inspire your next meal: pumpkins, gourds, beets, broccoli, Brussels sprouts, cabbage, carrots, cauliflower, celery, garlic, greens, mushrooms, pears, parsnips, and pomegranates, to name a few.


Cooking with Local, In-season Produce
Experiment with produce you haven't used before in dishes you love. For instance, try broccoli rabe or broccolini instead of broccoli. I've mixed broccoli rabe and regular broccoli in one of my favorite side dishes, broccoli rubble with farro, for a more bitter bite. Add pomegranates to your favorite homemade guacamole recipes for the next football watching party and you're sure to get compliments on the unexpected crunch and sweetly tart flavor.

At the in-store apple orchard, buy one of each variety and have a taste test with your family, cutting slices for everyone to try. When you find a favorite, load up and eat them throughout the week for a sweet treat from nature's candy. During apple season, there's no excuse to use the wrong apple for whatever you're baking. Firm apples, with a mix of sweet (like pink lady) and tart (like Granny Smith), are best for pies, while Fuji or golden delicious are better for homemade applesauce. Feeling adventurous and want to make your own apple butter? Try braeburn apples.
Branch out with a few new recipes featuring in-season produce from your IGA's local farmers and you'll be sure to find new favorites. Here are some of ours:

Savory pumpkin risotto
Produce in season: onion, garlic, (and pumpkin, if you don't want to use canned)

Beef and vegetable stir fry with oyster sauce
Produce in season: garlic, bok choy, onions, mushrooms, ginger

Butternut squash soup 
Produce in season: butternut squash, onions, carrots, garlic

And don't forget the flowers! Fall flowers like mums, asters, and flowering kale are now in season. Sprucing up your home with fresh fall decor and bringing those comforting fall scents into the kitchen are easy ways to welcome the season while supporting your community through your local IGA.